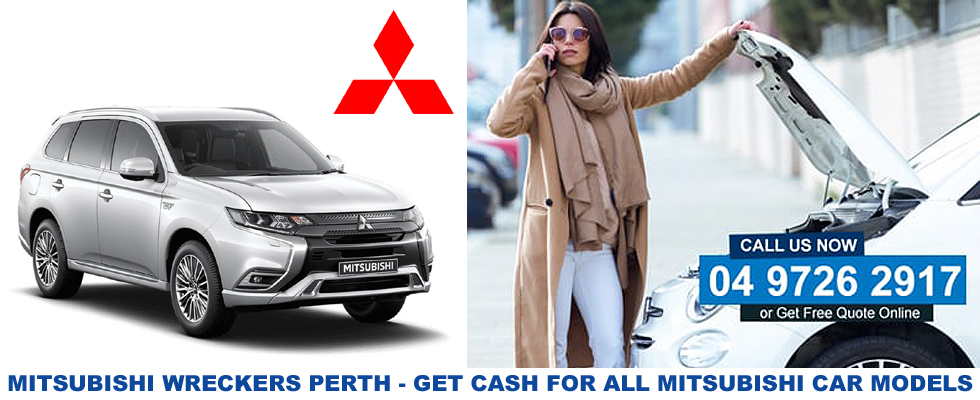 Mitsubishi Wreckers Perth
Largest Mitsubishi Wreckers & Parts Recycler in Perth
Are you looking for the Mitsubishi auto wrecking company offering the highest cash payout for your vehicle? Everyone wants to prefer the best bidding offer in this competitive market. It's only possible when you approach the reliable & professional Mitsubishi Auto Wreckers having all applicable licenses in Perth. Here's at Mrz Car Wrecker, we have been consistently wrecking Mitsubishi vehicles in Perth for years. We don't only wreck them but also dismantle, recycle & refurbish their parts. So, the models that we wreck are i.e.
Local Mitsubishi Outlander Scrapping Yard
Mitsubishi Grandis Wrecker
Mitsubishi Challenger Salvage Yard
Cash for Wrecked Mitsubishi L300
Mitsubishi Pajero Parts Recycler
Sell My Dismantled Mitsubishi Triton
Auto Wreckers Mitsubishi Colt
We have been serving Perth & Australia's Mitsubishi Car Owners with eco-friendly wrecking services right from the beginning of our business. Being a specialist, our team has extensive knowledge of the parts that we sell & the wrecking process that we do.
Got a Question? Get In Touch with Us Via mentioned options-
Free Cash Quotes on Wrecked Car Removals
Before selecting our company, we offer free online cash quotes in wrecked cars so that car owner gets to know the price that we are supposed to offer. This quotation is obligation-free; however, we only ask you some details i.e. Make, Model, Year, Mileage Covered up, all accidental history, and so on. If you get satisfied with the above offer, you are supposed to inform the convenient location & time for removal. We reach out to you within few hours depending on the distance & there is no hidden payment involved in it. You can book the free dismantled car pick-up Perth Wide during our working hours as we work seven days a week.
Is Your Vehicle deserving the junk" label? Get It Recycled in Eco-friendly Manner in Perth Today
Did you know all junk or wrecked label vehicles are surprisingly easy to sell? As these abandoned & unwanted kinds of vehicles are not at all hard to keep in driveways. As we are the Licensed Mitsubishi Wreckers Near Me Perth having all applicable licenses. We are committed to recycling all unwanted junk vehicles with utmost care so that they won't pollute the environment. Each & Every part of the vehicle gets wrecked, dismantled, recycled & refurbished in a proper safe manner. If your car has reached the end of their lives, it is more likely to be the case of a clunker. Therefore, it should be disposed of as soon as possible. Now it's time to upgrade yourself to better safety technology features that's available in new than older models. Get In Touch with Us on 0497262917……
Why Choose Us?
Mrz Wreckers is a well-established business for Mitsubishi Wreckers service for its auto parts throughout Perth. Although, we are not only a Perth Mitsubishi parts wrecker but also all makes wreckers regardless of any condition.
Let's go down more & read the incredible benefits that we offer to our clients-
Free Paperwork, Ensuring a Smooth Change of Ownership Perth

There are certain pre-requisites for Mitsubishi car sales like registration paper, ID proof, address proof, and no loan pending document, this paperwork is free. Post submission of these papers, changes in ownership is smooth and hassle-free.

We Buy All Kinds of Cars, Trucks, Utes, 4wds, Buses, Vans, SUVs, And More!

All types of vehicles, in general, are removed, scraped, and wrecked by MRZ Wreckers free of charge. We provide excellent quote prices for the sale and resale of pre-owned vehicles in and around Perth 24/7 all week long.

Opportunity To Sell Your Mitsubishi Car anywhere in Perth

MRZ Wreckers is fast-moving, quick decision-making, and result-oriented team of technicians and experts. Holding good experience and state-of-the-art machines to lift, remove, pick up and drop any and all kinds of vehicles.

Experienced & Helpful Team of Mitsubishi Wreckers in Perth

Our staff over the phone or in person is friendly, courteous, and knowledgeable. Offering quick solutions and remedies to all client queries related to the sales of vehicles. Customer satisfaction guaranteed efforts and is outcome-oriented.