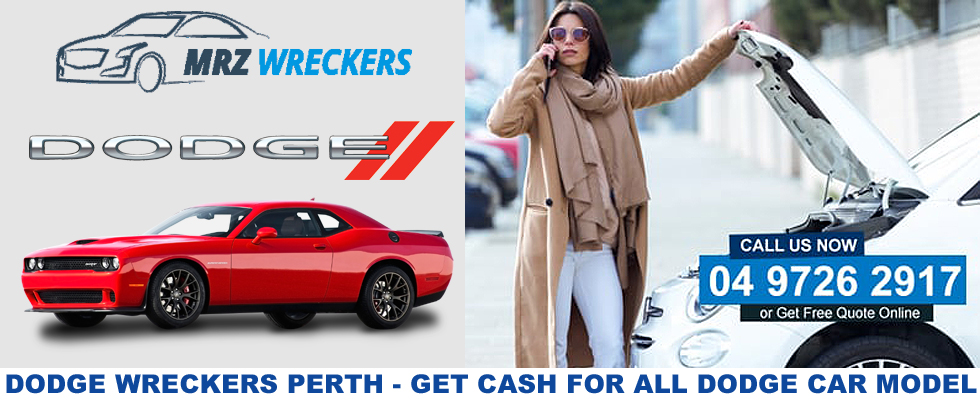 Dismantle Your Dodge Car for Top Cash Perth
Thinking of dismantling old Dodge vehicles & their spare parts? If you live in Perth then, MRZ Wreckers is a top wrecking salvage yard that provides high-quality services to all junk car owners. Most of the time, however, people think that who will buy our wrecked or unwanted vehicles? That's why they end up lying their Abandoned Dodge cars in their garage. Isn't so? If that's the case with you then, don't let them occupy the huge valuable space on your property although, sell it for top cash in the automotive wrecking industry. Dodge Wreckers Perth pays cash on the spot for your unwanted car up to $9,999!! Quick & Instant quotes available on call- 0407912977…
Some Good Reasons for Hiring Our Services
Satisfying clients with top dollars & high-quality services is of the utmost importance to our firm in Perth. Additionally, we profusely Preserve the environment with proper utilization of scrap metals & spare parts. We have an advanced inventory system for tracking everything with ease!! Isn't Sounds interesting? Let's check out some more reasons to deal with such a professional company in Perth-
Best Cash Offer Instantly-
Dodge Wreckers assure you that you will get the best possible cash offer throughout Perth for any condition of the vehicle. Our team pays you right at your doorstep within a few hours of scheduling removals. But make sure that you are honest with the details of your used Dodge car.
Experienced Dodge Wreckers Perth-
Our decades of experience in the wrecking industry reflects in our customer support & all services themselves. The entire working system is professional right from towing of Dodge scrap cars to instant payments.
Free Pick-up-
Perth Auto Wreckers comprehend that it's extremely difficult to bring the vehicles to their salvage yard itself. Therefore, we have come up with an offer of "Free Car Removals Services" Throughout Perth. Once you call us, our towing team reach your place in a short span of time along with ready paperwork.
No Hidden Charges-
Are huge hidden charges break off you from selling vehicles in the market? Of course yes!! The majority of companies often charge top dollars as hidden charges at the last minute of the deal and that's not fair!! But at Dodge Scrapyard Perth, you will not go through such kind of scam and that's our 100% assurance!!
Dodge Salvage Parts at Cheap Rates in Perth
Our wrecking yard has a wide range of spare parts & scrap metals that are properly recycled, re-furbish & re-condition. If you need second-hand Dodge auto parts immediately then, we are here to support you!! Once you call us, we guide you to the right parts that suit your need for a vehicle and deliver right to your location anywhere in Perth. Plus, you will be given 30 days replacement warranty and 100% quality assurance!! Buying used parts from Dodge wreckers Perth is the best decision if you are on a low budget but without comprise the quality.
Reach Us Soon from Here
Do you have any query regarding our services? If yes then, simply contact us at 0407912977 or request free online quotes right away!! We would be happy to provide you the best solution ASAP!!