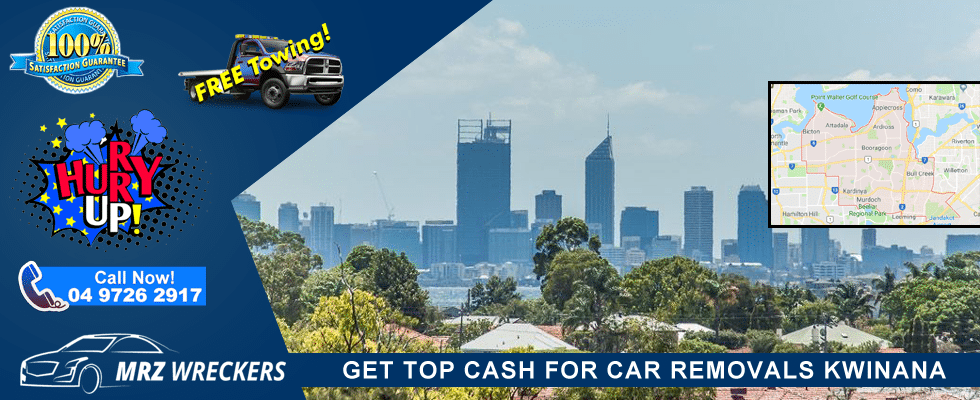 Cash For Car Removals Melville
Life is easy with Cash For Car Removals Melville option available. Now you no longer need that big old car to occupy the space that you can use constructively. Call us and get cash for used cars, cash for accidental cars, cash for damaged cars, or cash for unwanted cars.
Sell My Car Melville
When you are ready to Sell My Car Melville, come to us and we will offer the best Melville scrap cars for cash services. Some of the salient features that make us the number one Cash For Cars Perth are:
Expertise in the field
Open to all sorts of vehicle
Pay top cash for junk cars
24/7availability
Use of advanced technology making the process error-free
Confidentiality of information given
Free paperwork completion
So, you see when you sell old vehicles for cash Melville to us, you deal with the best!
Car Buyer Melville
We are the most flexible Car Buyer Melville in the industry. We are open to buying all kinds of car and make. We often deal with SUVs, Utes, Vans, Trucks, and 4wds. Furthermore, we accept the vehicle in any condition. So, even if your car is damaged, ruined, wrecked, accidental, totalled or just old, we will buy vehicles for cash Melville from you. Also, we offer free Car Removals Perth. Car removal is a very technical process and can get risky. However, our experts are trained extensively and will deliver without causing any harm.
Car Recycling Melville
When you sell junk cars for cash, it is natural to wonder what happens to scrap. When we buy cars for cash, we determine the method of its disposal post-inspection and taking into account its current condition. We are an eco-friendly team who buys used vehicles for cash in Melville and believes in Car Recycling Melville. Therefore, we take due diligence in ensuring that there are minimum pollution and waste from the cars we buy.
First and foremost we separate the vehicles as suitable for reselling, reusing, and recyclable.  In the first two instances, the vehicle or the parts and spare are still in usable condition. We repaint/refurbish them and sell them in the pre-owned market.  This helps in reducing the burden on natural resources as well as unnecessary waste.  On the other hand, for the vehicle that is not usable in any form along with the remains of the cars from the previous segment is recycled. Recycled metal is in huge demand since it can be useful in manufacturing various products including a new vehicle.
We are also very careful while removing the spare part. We dismantle the vehicle and drain out the liquid. Also, while recycling, we separate the non-recyclable material from the vehicles like glass, rubber mats and so on. All these steps are important for safe disposal of the vehicles.
So, if you looking for the safest way to earn fast cash for cars you have come to the right place – Mandurahwreckers.com.au
Car Wreckers Melville
A car is a prized possession for many. And when you need to say goodbye, you need the best Car Wreckers, Melville. Our shop offers a one-stop solution for all car things.  Our efficient team is capable of completing the deal on the same day. So selling vehicles for cash is no longer tedious, never-ending process it once was. We have put in place a selling process that you can complete from the comfort of your home. Also, we have a minimum document requirement. We strongly believe in being customer-centric and our success is the proof that we are popular amongst our patrons. Also, being and maintaining the number one position is not easy. However, we find that being dependable, trustworthy, and transparent in dealing is the key in achieving and retaining success. So, if you also want to deal with the best Car Wrecker Perth, connect with us.
Truck Wreckers Melville
Trucks are an asset and can bring in lots of money when it is in a working condition. However, when it becomes old and gets faulty parts it turns into a liability one can do without. Repairing and maintaining a truck is a costly affair. And if it is old, the coat cost might not even be worth it. So, in such cases, the best thing to do would be to find a Truck Wreckers Melville who will pay you Cash For Truck Perth. No matter the condition of your truck. It still has the metal body and therefore has value. Therefore, don't be afraid to check the value of your truck even if you feel it is worthless. The worth of the metal from the truck might just surprise you!
To reach us
Explore Melville